ABC Learning Design is a high-energy, hands-on curriculum development workshop developed at UCL. In just 90 minutes teaching teams work together to create a visual 'storyboard'. The storyboard is made up of pre-printed cards representing the type and sequence of learning activities (both online and offline) required to meet the module or programme learning outcomes.
ABC workshops explained (4′)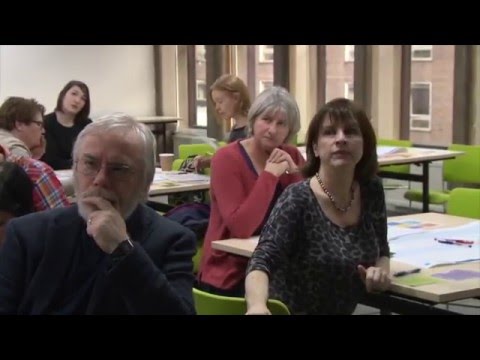 Assessment methods, cross-program themes and institutional policies are all integrated into the process. The key to this approach is pace, engagement and collaboration. ABC has been found particularly useful for new programmes or those changing to an online or more blended format. The approach generates high levels of engagement, and stimulates creative informed dialogue and group reflection about curriculum design among even time-poor academics.
ABC was developed by Clive Young and Nataša Perović in 2014. It builds on  the six learning types concept from Prof Diana Laurillard's hugely respected model of how students learn, 'Conversational Framework', described in Teaching as a Design Science (2012).
ABC has now been run successfully for over four years at UCL where over 1000 faculty have co-designed over 250 modules, short courses and MOOCs. Over 170 UCL students have also participated. UCL is currently leading the  Erasmus+ project 'ABCtoVLE' accessible though this site.
The ABC team has introduced the method to 35 universities and colleges throughout the UK, Europe and beyond. Another 1000 academics and learning professionals have participated in these, representing a range of disciplines from medical sciences through engineering to education and social sciences. Many other institutions are using
Find out more about ABC on UCL blogs…
Are you already using ABC? We would like to learn how ABC method is being used in your institution/organisation
Tell us how you are using ABC.
Thank you !